Welcome to the website for the School of Journalism, Writing, and Media, an expanded unit at UBC that offers unique opportunities for students to succeed as journalists, writers and media professionals at a time of significant shifts in communication, politics and society.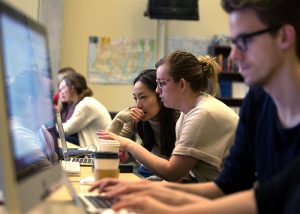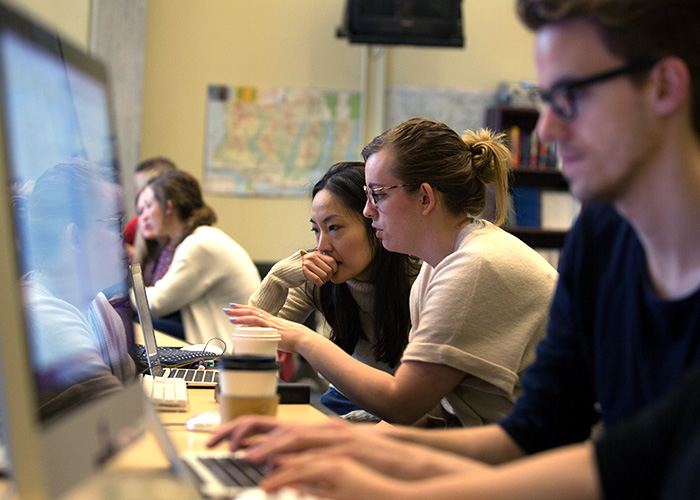 The website showcases the achievements of a vibrant community of students, alumni, staff and faculty committed to making the world a better place through teaching, research and practice in journalism and writing.
On the website, students can explore the range of undergraduate courses in writing and journalism, as well as information on the award-winning Master of Journalism program at UBC.
The website also features a wealth of information about the school's faculty.
Faculty teaching in Writing Studies bring a wide range of scholarly expertise to the study of research and writing both within and across the humanities and social sciences. Through a range of courses, they introduce approximately 6,000 students annually from across UBC to academic research and writing.
Faculty teaching in the Master of Journalism program are global leaders in teaching, research and professional practice, with a depth of knowledge and experience from the media industry in Canada and around the world. They provide an international cohort of students with the professional experience and academic grounding to succeed as journalists in any medium.
Innovative research
Faculty members regularly collaborate on scholarly and journalistic projects with students and alumni.
On the new website, visitors can explore the diverse projects under way, from journalism in the Arctic to reporting on mental health on campuses to trans identities in gender recognition software.
The website showcases the extensive array of publications by faculty, from a PBS FRONTLINE investigation into the COVID-19 crisis in the U.S. to books on the influence of Henry Miller and on the challenges and opportunities for journalism.
Visitors can also learn more about journalism alumni, and hear about how the Master of Journalism program helped them achieve their career goals.
Legacy of success
The new School builds on more than 20 years of graduate journalism education and more than a decade of undergraduate curriculum development and teaching in academic writing and research at UBC.
It was created in 2020 by bringing together the School of Journalism, founded in 1996, and the Arts Studies in Research and Writing program, formed in 2008-09.
Located on the traditional, ancestral, and unceded territory of the xʷməθkʷəy̓əm (Musqueam) people, the expanded School is intended to serve as a catalyst for teaching, learning and research in journalism, writing and media at UBC.