Apply your research skills to the world and diversify your studies with experiential learning opportunities at the School of Journalism, Writing, and Media (JWAM).
Vancouver Summer Program
Each summer, UBC Journalism welcomes students from partner universities around the world to the Vancouver Summer Program (VSP), which offers students a diversity of courses, from journalism to computer engineering and anthropology. Over the course of four weeks, students take two academic courses while learning about culture and life in Vancouver and Canada.
The School of Journalism, Writing, and Media hosts two, month-long VSP packages in partnership with the Department of Anthropology: Global Journalism, Culture and Communications: Practice and Principles. Students will take a course in global journalism in the morning and a culture and communications course with anthropology in the afternoon.
Students will gain hands-on experience in learning how to think and operate like a professional journalist in a simulated media environment. Our courses examine the development of media practices and technologies and their cultural, political and social impacts. Additionally, the course is designed to introduce students to the grammar and syntax of media across platforms, based on a core skill set of interviewing, reporting, news writing, and research methods, in tandem with up to date technology.
This year's [2019] VSP students came in deeply curious and full of energy. They approached every assignment with enthusiasm and a deliberate sense of purpose. The calibre of work was high and their determination to learn was even higher. It was a good reminder for me — as someone who is lucky enough to teach grad students — that the discovery of journalism (ethics, tactics and proc
Kathryn Gretsinger
Senior Instructor at the School of Journalism, Writing, & Media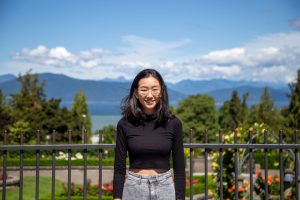 I really like the balance. Enough time to have a life to explore Vancouver while still gaining insight
Chrys Tang
Student at Singapore Institute of Management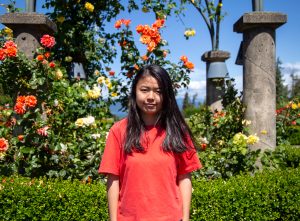 I like the environment here. I like the interaction in the classrooms. I love [journalism] because, especially when I see some very serious topic about politics. I see some journalists were sentenced or imprisoned for sensitive topics, I feel they devote themselves.
Cathay Zhu
Student at the Macau University of Science and Technology
Love it and I think [it's] different than my home school.
Andrea Yu
Student at the Macau University of Science and Technology