Two award-winning journalists, Carrie Ching and Sadiya Ansari, are joining the School of Journalism, Writing, and Media as the Asper Visiting Professors for 2023-2024.
The two distinguished journalists bring with them a wealth of experience and expertise to share with the next generation.
Ching is an award-winning multimedia journalist specializing in animated and illustrated short-form documentaries and video storytelling for digital platforms.  She has directed and produced projects for ProPublica, the International Consortium of Investigative Journalists (ICIJ), and VICE.
Ansari is Pakistani-Canadian writer and journalist based in Berlin with a focus on issues of race, migration and multiculturalism. Her work has appeared in The Guardian, Maclean's, VICE, Toronto Star, Globe and Mail and more.
"Both are outstanding and multitalented journalists whose body of work speaks to their innovative approaches to digital and long-form storytelling," said JWAM director Kamal Al-Solaylee.
"Their expertise complements and adds to our bench strength as a faculty. They're also generous mentors who can't wait to share their knowledge with our students."
Telling multimedia stories
Ching will be working with students to explore new forms of multimedia storytelling.
"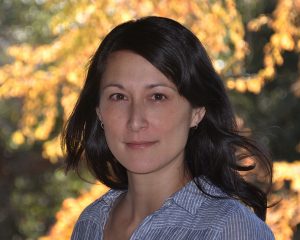 My goal has always been to push the boundaries of traditional journalism formats. The industry is constantly evolving, and journalists need to be adaptable in order to stay relevant," she said.
"UBC is one of best universities in the world, with a very diverse and international faculty and student body. I'm thrilled to be working with such a brilliant group of thinkers."
Ching has much to teach the students. She was a series producer for VICE News, where she created a six-episode animated series of journalists telling personal stories called Correspondent Confidential. Before that she was the senior multimedia producer at CIR, where she led digital storytelling projects for six years.
Her work has been honoured with a national Emmy, a duPont silver baton, and many other awards. Before transitioning into multimedia journalism, she was a magazine and book editor, newspaper reporter, video journalist, and travel book author.
She has a Master's degree in journalism from UC Berkeley. She was born and raised in Kailua, Hawaii, and now based in the San Juan Islands in Washington state.
Deepening interview skills
Ansari's appointment as an Asper Visiting Professor marks a homecoming of sorts for Ansari, who graduated from the UBC Masters of Journalism program in 2013. She is currently based in Berlin.
"As a UBC alum, I'm thrilled to return as a visiting professor to share what I've learned through a decade of reporting on migration," she said.
At the school, she will be offering a six-week course to deepen students' interview skills and develop their capacity to work with people who have experienced trauma and to sensitively approach sources closer to home.
"I look forward to supporting students develop the advanced interviewing skills they'll need to craft long-form stories. Interviewing can be the most ethically fraught part of reporting, and I hope to provide students with tools to navigate the difficult situations they will inevitably face," she said.
Ansari has spent more than a decade reporting on migration, race and multiculturalism, from deeply researched features on the lessons from Germany's open border policy to the scramble to find culturally competent care for the elderly in Canada.
She was a 2021 R. James Travers Foreign Corresponding Fellow, and holds a Masters of Public Administration from Queen's University as well as her Masters of Journalism from the University of British Columbia.
She is a co-founder of the Canadian Journalists of Colour to support early career BIPOC journalists through mentorship, training and networking opportunities.
Ansari is currently working on a family memoir uncovering the fallout from her grandmother leaving her seven children in 1960s Pakistan for nearly two decades.
The visiting professor position is endowed by the Asper Foundation. It enables the journalism program to bring high-calibre journalists into the classroom and offer students additional opportunities to learn from professionals.
Last year, the visiting professors were Andrea Crossan, an award-winning radio journalist with over 30 years of experience, reporting from over a dozen countries and the CBC host, Anna Maria Tremonti.