The School of Journalism, Writing, and Media is pleased to welcome new faculty members joining us for the 2021-2022 academic year. 
Stephan Dadugblor, Louis M. Maraj and Alexis McGee will be joining as assistant professors and are due to start in September 2021 to teach undergraduate writing courses. 
Dadugblor will be teaching "Digital Technologies and Political Participation" as a themed course in WRDS 150A, and will be looking at how citizens are leveraging social networking sites to participate politically in their defined communities.
The course will pay close attention to key concerns of rhetoric in democratic societies today — misinformation, disinformation, digital activism and fake news, among others.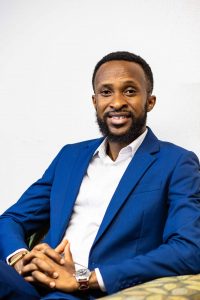 "The goal is for students to gain familiarity with these ideas, participate more effectively in their communities, and learn scholarly conventions of academic discourse during their time in UBC and beyond," he said. 
Dadugblor, whose research interests are in cultural rhetorics, rhetorical genre studies, and public deliberation, also studies how citizens' cultural resources influence their participation in democracies. 
"I'm honored to join the JWAM family, and I can't wait to empower students to be more effective communicators during their time in UBC and beyond," he said. 
Assistant professor Maraj will be joining the School to teach "WRDS 150A: Identity, Representation, Knowledge", a course that will allow participants to survey a variety of artifacts that engage ideas about identity and identity formation.
Maraj's course is drawn from a number of strains of thought, including rhetorical studies, gender and sexuality studies, sociology, poetics, and cultural studies.
The course challenges students to think deeply about ways in which institutions, cultures, and media give us ideas about how individuals should and shouldn't think of themselves and those around them.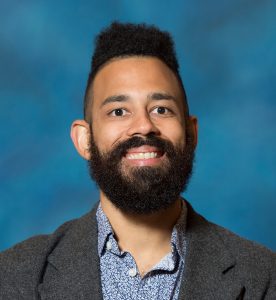 Maraj creates and converses cross-disciplinarily with theoretical Black studies, rhetoric, digital media, and critical pedagogies. His scholarship specifically addresses anti-racism, anti-Blackness, and expressive form.
"I'm very excited about the move to UBC, especially about collaborating with colleagues here to develop ideas, curricula, and world-making pedagogies around writing studies. I look forward to thinking deeply with students about the ways that writing is wrapped up in systems of power, so we might work together to transform those systems with it," he said.
He hopes to build together, dynamic networks of knowledge to respond to the most pressing social issues impacting marginalized peoples in local and global communities.
Joining Dadugblor and Maraj in the department is assistant professor McGee, who will be joining the School to teach "WRDS 150A: Listening, Reading, and Writing Voice" that investigates the importance of voice as it is composed through a variety of forms. 
It aims to answer questions such as what it means to read voices within texts or how individuals listen to voices and how to craft voices while writing.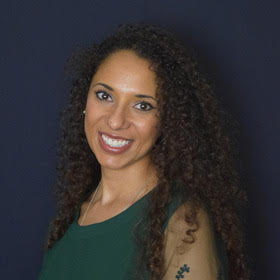 In addition to seeking answers to these questions, the course builds working definitions for the features defining voice, loosely, by engaging with scholarly conversations across discourses such as sociolinguistics, writing studies, postcolonialism, etc. 
"By the end of this course, students should be able to identify, develop, and understand how voice can be used rhetorically," said McGee, who is looking forward to teaching at UBC.
"Moving to Vancouver in the midst of a pandemic has been surreal. I am so thankful to have this opportunity to work at such a well-respected institution and with so many kind and generous colleagues," she said. "I am excited to learn from, with, and in this world-class community."
Additional faculty updates
Two new faculty lecturer appointments will enhance teaching in undergraduate writing and research courses. 
Lecturer Kimberly Richards will continue to offer her course on "Oil Cultures" in the WRDS 150 program. The course grapples with the social, political, and ecological impacts that oil plays in our lives, and will conduct research that will help society transition to more sustainable energy sources and ways of living.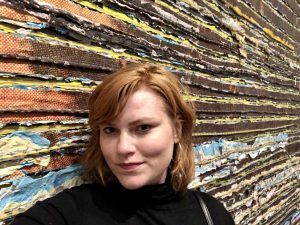 Richards is also designing a course on the Settler Colonial Present that will engage key texts and concepts in settler colonial studies. It will relate them to contemporary conflicts and injustices in the land now called Canada, including the development of infrastructure for resource extraction, Missing and Murdered Indigenous Women and Girls, and the discourse of reconciliation. 
"We will reflect upon our own entanglements in the systems of coloniality in writing, research, and our daily lives, especially as we learn and gather on the traditional, ancestral, and unceded Musqueam territory at UBC," she said. 
Along with Richards, Dr. Jennifer Gagnon will be returning this academic year as a lecturer at the School of Journalism, Writing, and Media. Gagnon also teaches at the Political Science and Vantage College at UBC.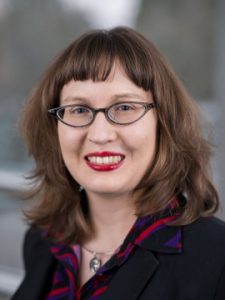 Her research is interdisciplinary and embraces a broad range of topics in political theory, classics, disability studies, international relations theory, qualitative methods, feminism, and gender.
Gagnon's main area of research is in the intersections between ancient political thought and disability studies, especially as concerns gender, inclusion and exclusion, violence, and visible and invisible disabilities.