Award-winning journalists Angela Sterritt, André Picard, and Eternity Martis are joining the School of Journalism, Writing, and Media for the 2020-2021 academic year.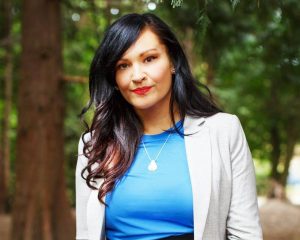 Sterritt and Picard have been appointed as Asper Visiting Professors and will teach across courses, mentor students and deliver a public talk during their appointments.
Sterritt comes from nearly 20 years at the CBC, where she covers B.C. news and Indigenous affairs.
Picard is a health reporter and columnist for The Globe and Mail, where he has been writing about  for 33 years.
Martis is joining as a Visiting Journalist in Residence. She is a Toronto-based journalist and editor whose memoir, They Said This Would Be Fun: Race, Campus Life, and Growing Up, has won acclaim for its critical insights into racism and sexism.
Media coverage of Indigenous communities
Angela Sterritt is joining the School for the fall term. "I am thrilled to share knowledge with all journalists and be in an environment that is filled with curiosity, conversation, and deep learning — on my part and theirs," she said.
She hopes to share her years of experience with students to provide insights on reporting on different media — whether it be radio, television, digital, or social media. A member of the Gitxsan Nation, she also hopes to teach ways to improve media coverage of Indigenous communities.
"I'll provide insights, in particular of the ethics, accountability, and accuracy I strive for when telling Indigenous stories."
Sterritt's CBC column exploring tensions between Indigenous people and institutions, Reconcile This, won several awards in 2018.
Pandemic and public policy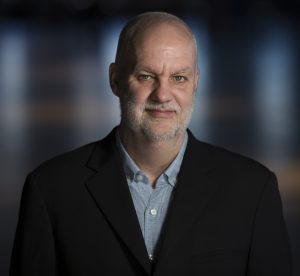 Picard is joining the School for the winter term, with aim of conveying that the health beat is extremely nuanced.
"One of the many lessons of the COVID-19 pandemic is that public policy matters, a lot," he said.
"The actions (and inaction) of government can have a profound impact on people's lives. Yet, as journalists, we tend to cover partisan politics while ignoring the policies that result from political debate."
The author of five bestselling books, Picard has spent his career covering cutting-edge health research and issues at the intersection of health and public policy.
"Health and science reporting is not just about doctors, drugs and test tubes, but about choices, biases and assumptions that result in the benefits of medical and scientific discovery not benefitting citizens equitably."
And despite his decades reporting, teaching, and writing, he's eager to learn from the new generation of journalists, too.
"I hope some of  those smarts rub off on me and help this old guy keep his own reporting fresh and engaged," said Picard who has received honorary doctorates from six universities, including from UBC.
Journalist in Residence
Eternity Martis joins the School as a Visiting Journalist in Residence for the winter term, during which she will lecture in courses and host a public event.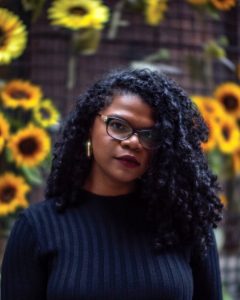 Martis' work has helped the The Ryerson Review of Journalism, Xtra, the Toronto Star, and tvo.org change their style guides to capitalize "Black" and "Indigenous," and her longform piece on the health effects of anti-Black racism won Best Investigative Feature in the 2018 Canadian Online Publishing Awards.
During her time at the School, Martis is excited to engage with the passion young journalists have about the stories they want to tell, and to highlight the different ways to practise journalism.
"One of my goals is to increase awareness of the many avenues in journalism," she said.
"There is no 'right' way of being a journalist, and I know this as someone who has worked in both mainstream and alternative media, and in a variety of positions from digital magazine editor, broadcast producer, podcast host and an author."
Her interest includes how systemic and structural discrimination affect race and gender minorities and understanding these experiences through personal journalism.
Her reporting has focused on race and gender based violence, hate crimes, hate speech vs freedom of experience and far-right extremism.
"Language has such power to harm or uplift communities, and as journalists, it's our responsibility to be mindful of the ways we tell stories, and of our own biases when we tell them," she said.
"I hope to help facilitate these discussions and bring a more diverse, comprehensive, and compassionate approach to how we can all better report on marginalized communities."