Award-winning international journalist Andrea Crossan is joining the faculty at UBC Journalism for the coming academic year, bringing over 30 years of experience to the classroom.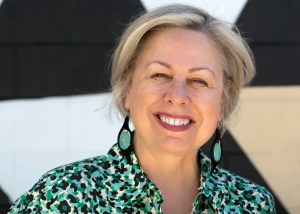 Crossan has reported from over 20 countries and has been based in the U.S. and the U.K., having worked for the BBC World Service, CBC, Associated Press, and NBC News.
"My experience as a newsroom leader in both London and Boston has fuelled my passion for teaching the next generation of journalists," said Crossan, who has been appointed as an assistant professor without review.
"I look forward to sharing what I've learned throughout my career and I also look forward to learning from the students as we work together in the coming year."
Teaching experience
Crossan holds a master's degree in International Journalism from City, University of London. She grew up in North Vancouver and is a proud member of the Tsleil-Waututh Nation.
During the past year, she was an Asper Visiting Professor at the school and co-taught the Global Reporting Program, travelling with a students on a reporting trip to Cambodia.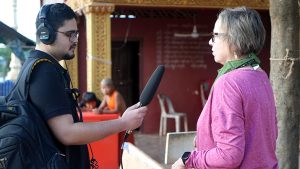 In the 2023-2024 academic year, Crossan will be teaching JRNL 555A: International Reporting Program in Term 1 and 2, and JRNL 539P: Science, Environment and Health in Term 2.
"I couldn't be more delighted that Professor Crossan is joining our school," said director and professor Kamal Al-Solaylee.
"She brings her extensive experience in global reporting and environmental journalism at a time when strong coverage of both is needed the most. I know she'll be an excellent mentor to our students as they explore geopolitical shifts and an evolving industry.
"Her expertise in community-based reporting is also something that we in JWAM welcome, especially as we launch our Minor in Journalism and Social Change in September."
Awards for news documentaries
Crossan is currently the executive director of the Global Reporting Centre (GRC), an award-winning journalism centre based out of  the School of Journalism, Writing, and Media.
During her distinguished career she won two RTDNA Edward R. Murrow awards for news documentaries and led a U.S. national newsroom to win both the RTDNA Kaleidoscope and Gracie awards.
She was also part of the RTDNA award-winning team that produced the CBC Vancouver Land Back podcast.
As a radio journalist, Crossan produced and reported stories on gender rights around the globe, including travelling to Afghanistan, Bangladesh, Uganda, South Africa, Pakistan, India, Brazil, and Kenya. She has also produced extensive coverage of immigration issues from the U.S. border and Mexico.