Tamara Baluja
Adjunct Professor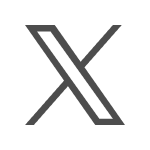 Twitter
Research / Teaching Area
---
About
Tamara Baluja is an adjunct professor at the UBC School of Journalism where she co-teaches Decoding Social Media. She is an award-winning Canadian journalist with a passion for storytelling and audience engagement. Tamara currently works at CBC British Columbia as the producer of the social media team, which creates original digital and video content to reach and engage with younger audiences. She also is the opinions editor with the goal of amplifying diverse voices and works with often novice writers on crafting compelling personal essays and strong arguments.
She has previously worked as a national reporter for The Globe and Mail in Toronto and the associate editor of J-Source, an industry magazine where she began posting leaked memos that showed the internal workings of the Canadian media industry.
Tamara has won the 2019 Jack Webster Award for Digital Excellence as well as the RTDNA Award for Social Media excellence for her reporting on a group of high school teens creating a docudrama for the 100th anniversary of the Armistice. The content was produced with younger audiences and social media in mind. She also won the 2020 RTDNA National Digital Award for Diversity for her story on former Syrian refugees voting for the first time as Canadian citizens in the federal election. She also produced and led the social media team that won the 2020 RTDNA award for live digital coverage of the 2019 climate strike in Vancouver.
In the spring semester of 2019, Tamara took a sabbatical from CBC and joined UBC as the Michener-Deacon fellow for journalism education where she looked at how social media was being taught in journalism schools in Canada. Now back at CBC, Tamara brings practical, real-world experience of the fast-evolving world of journalism on social media and shares best practices with students and faculty as an adjunct professor. Students in her course will learn to identify their audience, engage with them, and create original storytelling designed for social media platforms.
---
Teaching
---