Award-winning journalists Eternity Martis and David McKie are joining the School of Journalism, Writing, and Media for the 2021W academic year. Martis and McKie have been appointed as the Asper Visiting Professors for this year and will teach across courses, mentor students and deliver a public talk during their appointments in Term 1 and Term 2 respectively.
Martis is an award-winning Toronto-based journalist who is the former senior editor and health editor at Xtra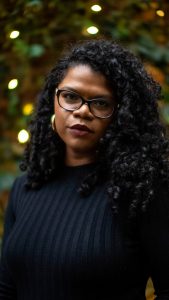 magazine. She worked as a producer at CTV and CBC Radio. She was a 2017 National Magazine Awards finalist for Best New Writer and the 2018 winner of the Canadian Online Publishing Awards for Best Investigative Article. Her work has appeared in Vice, Huffington Post, The Walrus, CBC, Hazlitt, Chatelaine, Maclean's,
Complex, Salon, and on academic syllabuses around the world. Her work on race and language has influenced media style guides to capitalize Black and Indigenous across the country. She is the course developer and instructor of Reporting on Race: The Black Community in the Media at Ryerson University, the first of its kind in Canada.
Last term, she was an adjunct professor in The Social Justice Institute at UBC and the 2021 Journalist-in-Residence at UBC. "I am beyond excited to be this year's Asper Visiting Professor and to share my research and work with the incredible students, faculty and staff across the JWAM department," Martis said.
She earned an honours BA and a Certificate in Writing from Western University and an MJ from Ryerson University. In 2020, she was named one of Canada's Top 100 Most Powerful Women by Women's Executive Network. "With my interests in anti-oppressive journalism and literary non-fiction, I am looking forward to providing insight and knowledge about some of the most in-demand journalism trends — and I'm even more thrilled to be doing so at UBC," she said.
Joining Martis in this role is David McKie who will be teaching the JRNL 520L the Investigative Journalism course in Term 2. McKie is the National Observer's deputy managing editor. He is an award-winning journalist and author who spent 26 years honing his skills at the CBC as an investigative producer. His investigations have included a deeper look into prescription drugs, tasers, medical devices,nursing homes and school violence.
David teaches at the schools of journalism at Carleton University, the University of King's College, and Ryerson University, and has co-authored three journalism textbooks and two user guides on freedom-of-information laws and privacy, respectively.
He is also an access-to-information and data-journalism consultant who has run workshops for organisations including Humber College, TV Ontario, the Magazine Association of BC, the Canadian Association of Journalists and National Institute of Computer Assisted Reporting (NICAR). As a part of this course, McKie plans to teach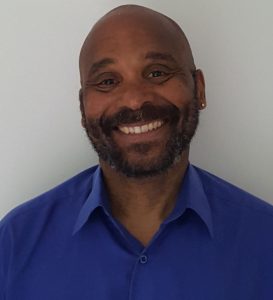 students investigative skills, by working with data, public records, and digging into an issue that has received very little publicity and coverage.
"We will do our best to advance the conversation by shedding new light, by forging new territory or perhaps doing both. And we will do that hopefully in a multimedia format where students will work in teams, like a regular newsroom," he said. McKie is excited to join the School as an Asper Visiting Professor.
"I remember when Robert Cribb did it many, many years ago. He invited me to come out with him to do a bit of teaching. I remember looking at the setup, and thinking, 'Wow, it would be really cool to be able to do that sometime.' And here I am, many, many, many years later." he said. "So it's something that I've always wanted to do. I think it's a real privilege to come out to Vancouver and work with students who choose to do this and be a guest in this institution. And hopefully, give them something that they will remember for a long time." he added.